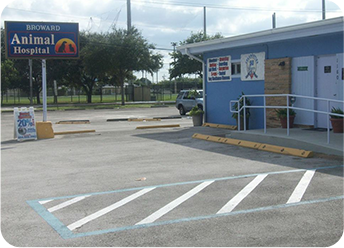 About Broward Animal Hospital in Hollywood, FL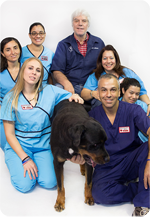 Broward Animal Hospital has been serving the community of Hollywood, FL for more than 55 years. We are committed to sharing our expert knowledge of veterinary care with you and your family to ensure that your pet lives the longest, happiest, and healthiest life possible. As a part of our dedication to the health and wellbeing of our patients, we adhere closely to the standards recommended by the American Veterinary Medical Association (AVMA) and our team continually seeks out continuing education by attending AVMA conferences every two years. We are committed to the community as well, working with various rescue groups in the area.
Dr. Bishop's Dedication to Excellent Pet Care
Our hospital owner and veterinarian, Dr. Bishop, loves animals and enjoys learning as much about them as he can. He has earned advanced education in veterinary care and parasitology, and he has also worked in veterinary research. He has worked and lived in the community for over 25 years and is committed to both the area and the people and pets who live here. We invite you to visit Dr. Bishop's biography page to learn more about his dedication to excellent pet care.