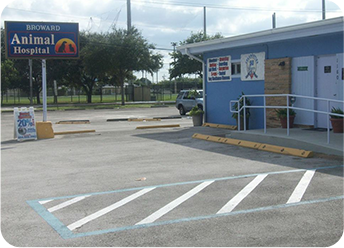 Quality Pet Care Near Hallandale Beach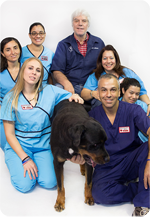 Family centered, high-quality service, and effective veterinary care. Those are just a few of the things you can expect at Broward Animal Hospital. Located near Hallandale Beach, Broward Animal Hospital gladly welcomes dogs and cats to our facility. Our mission as a practice is to create a family-like atmosphere and offer veterinary services to the degree that we'd want for our own pets. We've been caring for pets for more than 55 years and are staffed with a team of skilled veterinarians, so you can have peace of mind when your pet is in our care.
About Our Veterinary Hospital Near Hallandale Beach
Broward Animal Hospital was founded in the late '50s with the dream of helping pets down the road to wellness through every life stage. That dream remains the same today. Now under the leadership of Dr. Bishop, our practice has progressed a great deal since our inception. In addition to preventive wellness services, we now offer a number of other services as well, including (but not limited to):
Microchipping
Daycare
In-house lab testing
X-rays
Spaying/neutering
Parasite control
With these services, our goal is to both make and keep pets healthy, so they can be around to keep you company for as long as possible! We know how important your companion is to you, and we promise to deliver nothing less than exceptional care—the care they deserve.
Learn More About Us
Please feel free to contact us if you have any questions about our services or if you'd like to make an appointment. You can also learn more about us by browsing through our website or visiting our Facebook page. Whether you're new to the area or are just looking for a new veterinary hospital near Hallandale, we hope you'll consider Broward Animal Hospital!