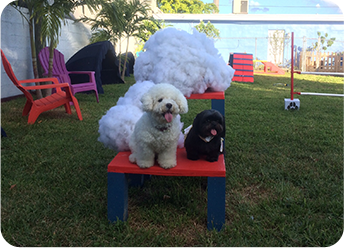 Pet Boarding Services in Hollywood, FL
We provide boarding services for dogs and cats at Broward Animal Hospital. Pet boarding your pet may be useful when you are traveling out of town or if you are a visitor in town and your accommodations do not allow pets.
Whether your pet is our patient or not, it's important that all boarders are up-to-date on their vaccinations. Dogs are required to have their Rabies and Bordetella vaccinations as well as Distemper/Parvo. Cats are required to have their Rabies and DRC vaccinations. Proof of vaccination is required before your pet can stay with us.
Our pet boarding offers in Hollywood, FL:
Kennels for each boarder
Food (if your pet needs a special diet, you may want to bring their food, as well as specific feeding instructions)
Supervised exercise time in outdoor runs and doggie playground
Indoor air conditioned boarding area
Separate boarding areas for dogs and cats
Raised beds and blankets
If needed, we provide Science diet meals
The rates for dog and cat boarding vary by the size of animals. We encourage you to contact us to learn more about our pet boarding services near the Hollywood, FL area or to schedule your pet's boarding stay.