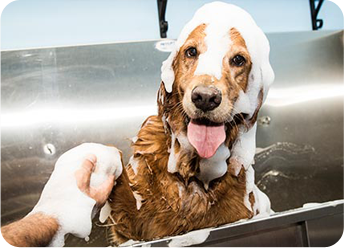 Grooming Services at Broward Animal Hospital
At Broward Animal Hospital, we offer high quality dog and cat grooming services with the best groomer in town. Grooming is very important for our pets because it helps to ensure that their skin and coats are healthy. Having your pet groomed is also a great way to identify abnormalities such as growths or skin conditions that might not be seen until your pet's next physical examination with the veterinarian.
Our grooming services include:
Haircut
Bath
Blowout
Expression of anal glands
Nail trim
Ear cleaning
We also offer pet bathing as a separate service that can be performed without the other grooming services.
All grooming is available by appointment only. Please contact us at our main line to schedule your pet's grooming visit.