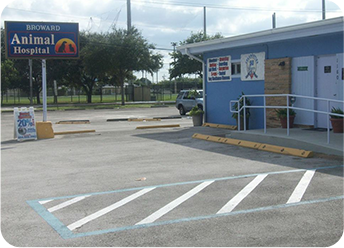 Veterinarian Near Dania Beach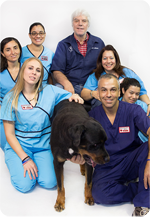 If you're a pet owner who lives near Dania Beach, bring your dog or cat to Broward Animal Hospital. Located in Hollywood, Florida, this veterinarian near Dania Beach has been in business for more than 55 years. During that time and still to this day, our goal is to provide high quality veterinary care to your furry friends. No matter if they need a checkup, surgery, or grooming, we have a team of skilled staffers at the ready to help. Our veterinarian near Dania Beach also works to share the knowledge we have in veterinary care. We want owners to feel reassured of the treatment their pet is receiving. Come by and see us soon!
Our Veterinary Services
Broward Animal Hospital provides many services for your furry friends. Here's the kind of care they will receive from our veterinarian near Dania Beach:
Preventative pet care, including wellness exams, vaccinations, blood work for senior pets, and parasite prevention
Diagnostic services, including an in-house laboratory for blood tests, as well as x-rays
Pet dentistry, including teeth cleaning and polishing, extractions, and mouth rinses
Pet surgery, including spay and neuter and general procedures
Obedience training for dogs
Your dogs and cats can also get pampered by our groomer. During that time, we provide services such as haircuts, bathing, blowouts, nail trimming, and ear cleanings. We also offer pet boarding, so if you're taking a trip anytime soon, leave your furry friends with us. Before coming in to board, however, make sure they are properly vaccinated. Dogs and cats are boarded in separate rooms and each guest has their own kennel. We also provide them with plenty of food and exercise in our outdoor runs and doggie playground. Doggie Daycare is available, too, for dogs that need a place to be while you're out and about for the day.
If you live near Dania Beach and want to bring your pet to Broward Animal Hospital, contact us at 954-925-2467 for an appointment.
.