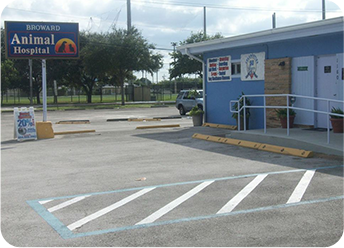 Broward Animal Hospital: Your Dedicated Veterinarian in Hollywood, FL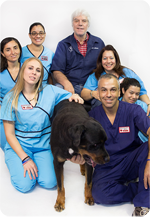 We are a family-centered animal hospital, providing exceptional care to pets. If you're looking for a veterinarian in the Hollywood, FL area, we are here for you. We make it our ongoing mission to provide safe and effective veterinary care in order to improve your pet's well-being and create a lifetime of excellent health. We provide a range of top of the line veterinary services, some of which include the following:
Pet Dentistry
Pet dentistry is one of the most important aspects of your best friend's health. Our veterinarian in Hollywood, FL offers pet dental services to each of our patients. A pet with a healthy mouth is more likely to have an overall healthy body, and we prioritize dental health for this exact reason!
Spay and Neuter Services
Spaying or neutering your pet is good for them and you! A spayed or neutered pet will be a healthier and happier member of your family and less prone to inappropriate behaviors, wandering, and more. Additionally, spaying and neutering helps to reduce the number of unwanted puppies and kittens. Talk with our veterinarian in Hollywood, FL about our spay and neuter services.
Dog and Cat Boarding
Looking for a place for your pet to stay while you're away? Our veterinarian in Hollywood, FL will provide boarding services for pets at our facility. We will ensure that your best friend is safe and well-cared-for in your absence. Want to make a reservation? Please contact us to set up their stay!
Get Started with Our Team
Broward Animal Hospital is always happy to welcome new clients and patients to our animal hospital. If you're looking for a qualified, animal-loving veterinarian in Hollywood, FL, please contact our team today to schedule a visit!